Visual Connections & ASGA Expand Successful Education Program
30-Mar-2023
Training is a hot topic in the sign, display and wider graphic communications space right now, and supplier association Visual Connections, together with the Australian Sign & Graphics Association (ASGA), is leaping ahead of the market to expand its successful student recruitment and education program.
The two associations' commitment to the future of the industry has long been demonstrated through programs designed to introduce young people to the print, sign and display market and assist them into appropriate training.
The purpose of this latest, expanded program, is to educate Years 9 and 10 students and their parents about the career opportunities available in the visual communication space, and to work closely with teachers and careers advisors to identify and resource interested students.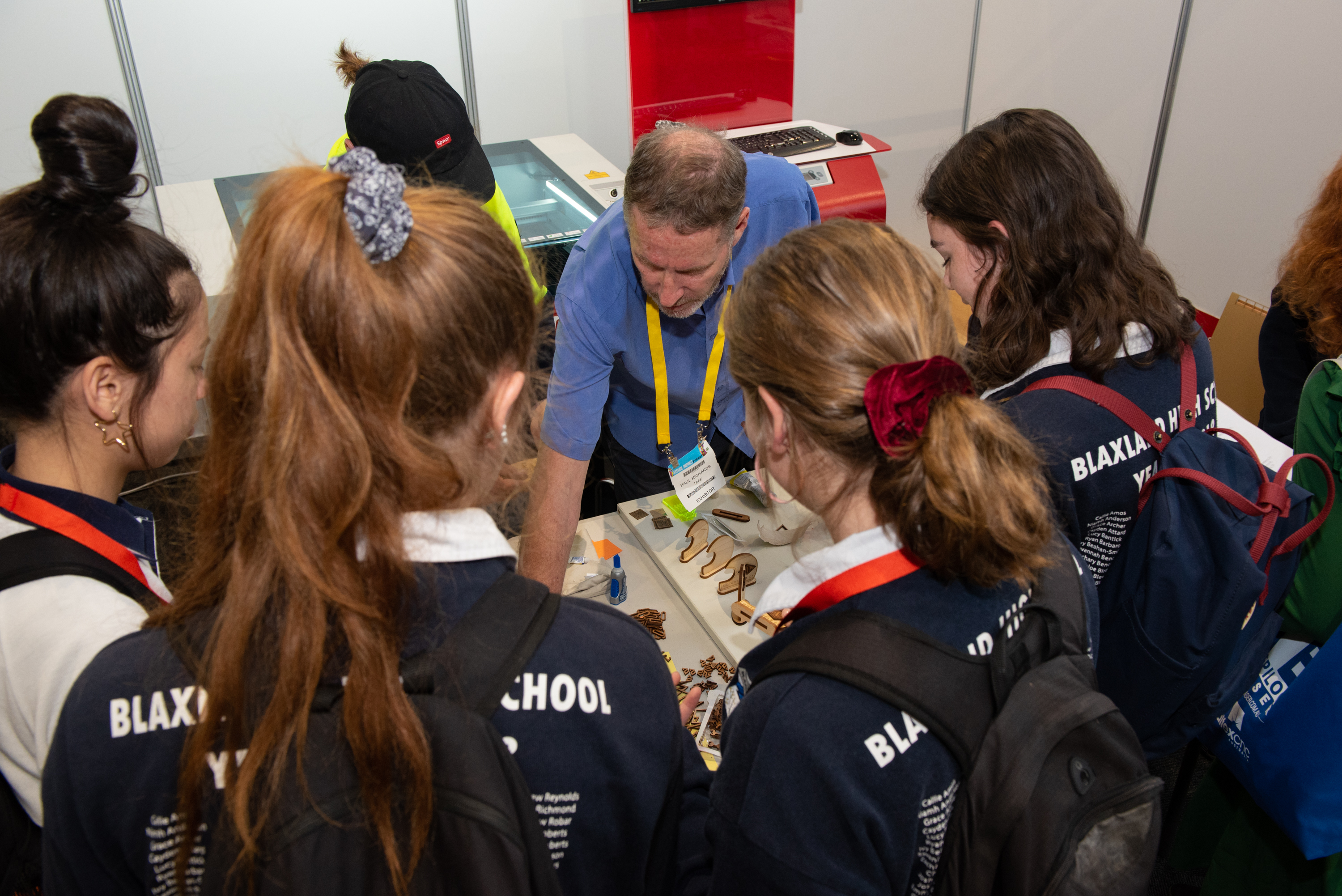 Visual Connections CEO, Peter Harper, says initiatives in recent years, including a pilot program conducted just prior to COVID in 2020 in partnership with the Australian Skills & Industry Partnership (AusSIP), had been successful in lifting apprentice numbers, but argues that more needs to be done to meet demand.
"Like many industries, the graphic communications sector is facing challenges in finding and recruiting young people into careers," he explains. "Addressing this is vital for the future of our industry and has long been a priority for both Visual Connections and the ASGA."
The first step, he says, is to create awareness of, and interest in, careers in signage, display, wide-format print and the wider graphics sector, not only with students but, just as critically, with their parents and careers counsellors.
"This program is specifically designed to showcase the exciting possibilities available in the industry, and to support those young people who are interested to identify training and apprenticeship opportunities," Harper explains.
"When young people see what our industry does, they are invariably blown away by the possibilities, but we also know that parents and advisors play a vital role in helping young people evaluate their careers options. It is vitally important that any program to increase apprentice numbers addresses all stakeholders in what is a huge decision for these students."
Already, with the help of AusSIP and industry sponsors, Visual Connections has booked Careers expos in Adelaide, Melbourne, Sydney, Brisbane and Perth running from May to July this year.
"We also have a 'Try-a-Trade' program locked in for Visual Impact Sydney in May, which will provide up to 100 students with the opportunity to try out skills in various aspects of the industry," he reports.
"With the help of TAFE NSW, students can try skills in sublimation and direct-to-garment printing, laser engraving, print and fine art printing and channel lettering, as well as vinyl application, and see the 'best of the best' in action at an exciting wrap challenge planned by ASGA and Hexis.
"Students will also get a chance to try traditional hand lettering and brushwork, and the Penrith Print Museum will be there to let students see how printing on paper was done with traditional letterpress technologies.
"Following these introductory sessions, 'Taster Days' will be held with TAFEs in Sydney, Melbourne, Adelaide, Brisbane and Perth, to take interested students from a number of schools on a tour of different manufacturers, as well as providing the opportunity for more focused 'hands-on' experience."
The ambitious program, which comes at a particularly vital time for the industry, has received wide support from across the sector, with a host of sponsors signing on to sponsor the 2023 program.
"Programs like this require a significant investment, so we reached out to industry colleagues for their support, and are proud to announce that a number of leading organisations have already pledged their sponsorship," Harper says.
"These include Amari Visual Solutions, Ball & Doggett, Cactus Imaging, Fujifilm Graphic Systems, Graphic Art Mart, Mulford Plastics, Orofol, Pozitive Sign & Graphic Supplies, Sign-a-Rama, Starleaton and Visual Connections."
For more information about the program, contact Peter Harper on 0418 267 952 or email peterh@visualconnections.org.au
---