Visual Connections Expands Education Initiative
05-Oct-2023
The industry's supplier association Visual Connections has announced a significant expansion to its highly-successful Education Initiative for 2024 and beyond. The program is set to expand from sign, display, wide-format print and graphics to cover commercial print, labels and packaging and textile printing with the cooperation of FESPA Australia, FPLMA, LIA and PVCA.
The program was piloted by the supplier association in 2015 to attract, engage, support and mentor new talent in the industry. It has since been running in partnership with the Australian Sign & Graphics Association (ASGA) with an initial concentration on the sign, display and wide-format graphics sector.
Over that time, it has expanded across the country and has successfully increased the number of enrolments in the Certificate III for Sign & Graphics from just 200 in 2017 to more than 700 in 2023.
As well as a significant investment from Visual Connections, the initiative is sponsored by Amari Visual Solutions, Ball & Doggett, Cactus Imaging, Fujifilm Graphic Systems, Graphic Art Mart, Mulford Plastics, ORAFOL, Pozitive Sign & Graphics Supplies, Signarama and Starleaton. The FPLMA and MacDermid Graphic Solutions have also joined as Financial Supporters.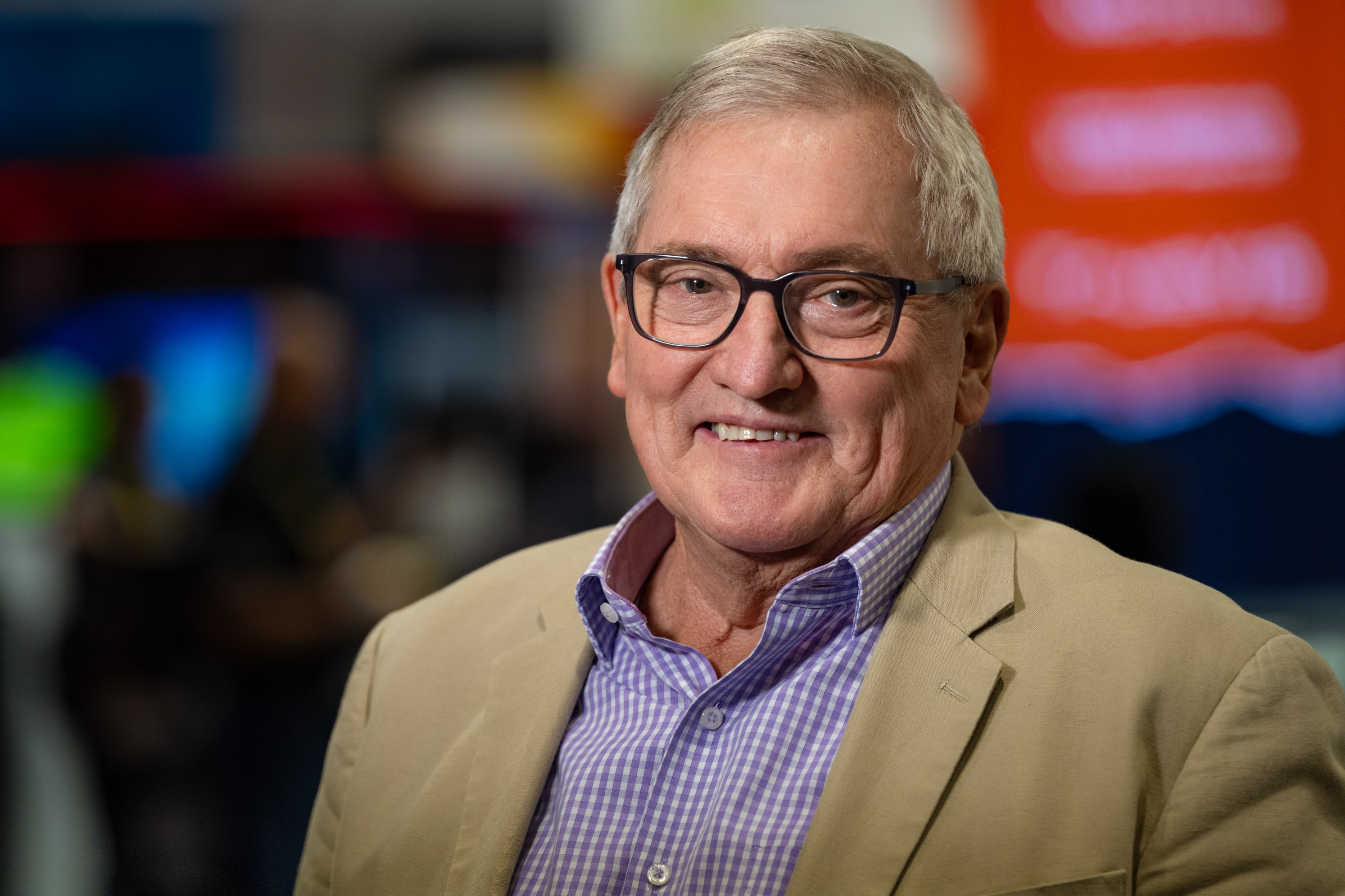 Now, the long-term partnership with ASGA and these new agreements with FESPA Australia, the Flexible Packaging & Label Makers Association (FPLMA), the Lithographic Institute of Australia (LIA) and the Print & Visual Communications Association (PVCA), will allow for an expansion of the program to cover the entire sector – something Visual Connections CEO, Peter Harper, says has long been the intent.
"Attracting new talent to our sector is one of the most critical challenges for the future, so we have worked closely with our colleagues at AusSIP to develop a successful model for engaging with students, inspiring and informing them about industry career paths, and connecting them to training and employment opportunities," Harper explains.
"Right from the start, our aim was always to establish proof of concept in one area, before expanding the program across the country and across the entire sector. With the expertise of AusSIP, a great partnership with ASGA, and the support of generous industry sponsors, we have been able to make real progress towards that goal.
"Now, with the time right to involve the whole sector, we needed to complement our collaboration with ASGA with the support of the industry associations who represent the wider aspects of the print and graphic communications sector.
"Following approaches to our fellow associations, we are delighted that FESPA Australia, FPLMA, LIA and PVCA have stepped up to collaborate with us on the next stage of this journey, ensuring the entire industry can benefit from what has proven to be a highly successful program."
The Visual Connections Education Initiative involves inviting senior school students from Years 10, 11 and 12 to attend industry expos where they can see the diversity and opportunities offered by the industry, and take part in 'Try-A-Trade' workshops and careers discussions run by AusSIP and TAFE partners. Visual Connections is the owner and organiser of the Visual Impact and Label & Packaging expos, and co-host and organiser of PacPrint Melbourne and Sydney.
The second stage sees the AusSIP team, supported by industry volunteers and local TAFEs and RTOs, attend careers expos around the country to promote the industry through information, discussions and hands-on experiences. This year, well over 100 students expressed interest in taking up an apprenticeship, and Visual Connections is now working with AusSIP and ASGA to connect them with potential employers and training opportunities.
The final stage, which is about to get underway for 2023, involves a series of Industry Taster Days, where students with a qualified interest in moving into apprenticeships can gain a better understanding of working in the industry by visiting selected businesses for a hands-on immersive experience in a real commercial environment.
"The Visual Connections Education Initiative is just one example of how the industry's suppliers continue to support a sustainable and successful future for our sector, as they have done for so many years through Visual Connections and its predecessors, GAMAA and VISA," Harper says.
"It's exciting to see this program really making a difference to the industry by engaging with bright and motivated young people, and we are excited to continue the expansion of the program in 2024 to more Australian States and to expand its focus to support the entire print, sign and graphics sector.
"We are grateful to FESPA Australia, FPLMA, LIA and PVCA for their willingness to partner with us in this important endeavour, to AusSIP and ASGA for their partnership in the program so far, and to our sponsors who have made the Education Initiative possible. We look forward to what the next 12 months will bring."
---